About us
Our story
There's an age-old saying that willpower can move mountains and the AHM team loved it enough to make it their mission statement and hide it behind the acronym forming the name of their company. The story starts with a group of three young tech enthusiasts who believed that anything could be achieved with a powerful combo of vision, desire and will, leading them to name their startup AHM, which, in their native Bosnian, literally stands for "If you want it, you can make it".

These youngsters dreamed big and their dream featured a piece of technology that will play to both their strengths and technical expertise – dream of building their own off-line taping machine.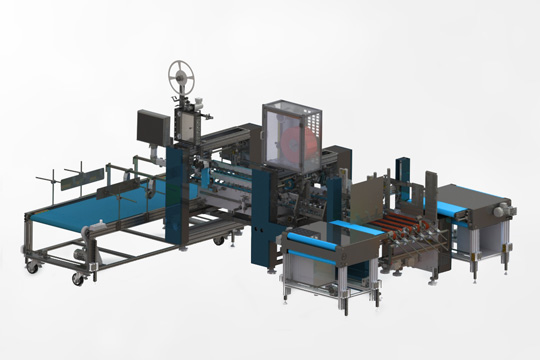 What do we do?
Having a common technical background in the folder gluer production, they decided to build a real game changer in their technological niche.

The fruit of their labor was both the work of love and commitment to quality engineering – AHM's Inter HST machine promises to revolutionize the way we perceive the utility of taping machine.

Once they managed to put the core statement behind their company's name to practice, the AHM crowd went on to invent and live by their slogan Improving Never Ends.
VIEW INTER-HST
Is this the end of our story?
No, each workday at AHM means that yet another page is turned, and a new chapter about innovation, dedication and commitment is written.
Contact Us